Solution:
The outcome is inspired by traditional printing techniques and textured paper backgrounds, referencing the Japanese heritage of the brand and as a nod to the company's founder Kihachiro Onitsuka's final advert. Textures are scanned from the soles of each shoe, digitally re-creating them in 3D. Inspired by the Japanese flag we turned these into into highly detailed red spheres that we used as backdrops for the shoes.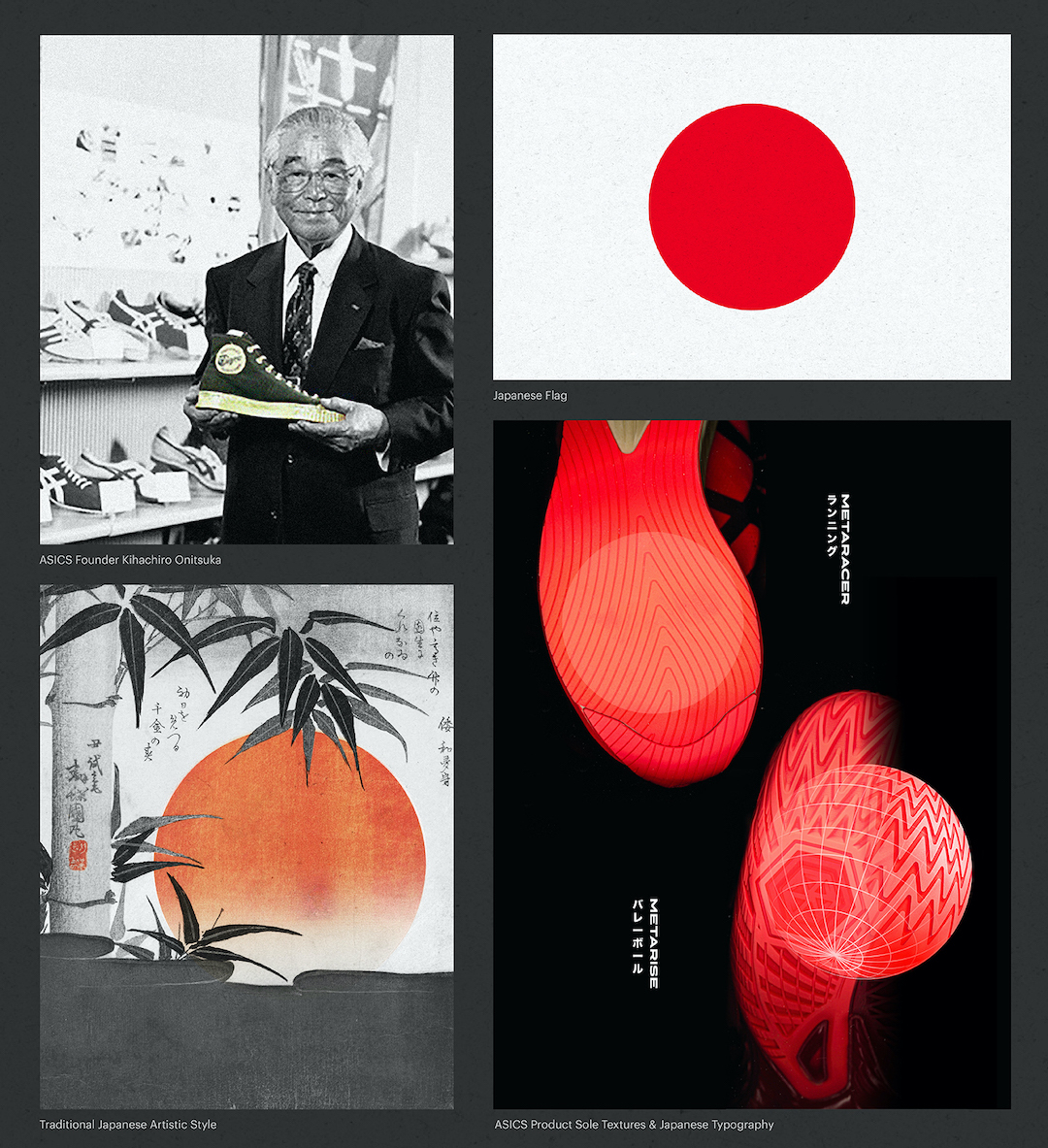 These were coloured using the brand's Sunrise Red; a unique colour which symbolises the sun as an energy source for all life on Earth. Through this colour, ASICS expresses the burning passion of all athletes. The typography is playful, with headlines relating to the benefit of each product, with vertical words anchored to the edges of the layout. This creates a sense of balance further enhanced by the delicate combination of Latin and Japanese characters.
Together these elements reinforce a feeling of momentum and the ASICS brand philosophy of lifting the spirits of the world through movement.