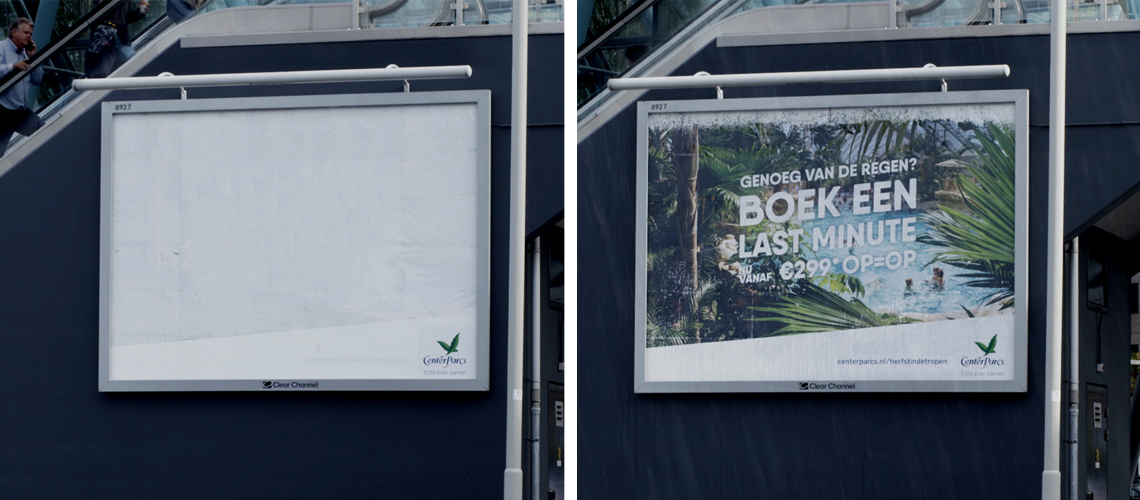 The Netherlands is one of the rainiest countries in Europe. Luckily a tropical paradise is just around the corner. Where? At Dutch holiday park Center Parcs, famous for its tropical swimming paradises.
During an autumn rain shower, a little part of The Netherlands transformed into a tropical paradise. Together with Center Parcs we developed a unique stunt: The 'Rain Billboard', which when wet reveals a sunny offer, but when it stops raining, the offer disappears.  
The Rain Billboard was visible (during heavy rains) in Rotterdam for an entire month.